Which thoughts would percolate through a common soldier's mind when he considers what warfare does to his soul? Forced to arms and slaughter by God and King, violence changes everybody and reminds us that its perpetrators are, themselves, its most delicious victims.
Track 2 focuses on a forcefully drafted Finnish peasant in the Swedish army who is now chained to the Angel of Carnage and spreads the soldier's blight of violence through a Russian countryside depleted by years of warfare. The dialogue between the Angel of Carnage and her instruments forms the album's recurrent heart of misanthropy and unredeemed loss.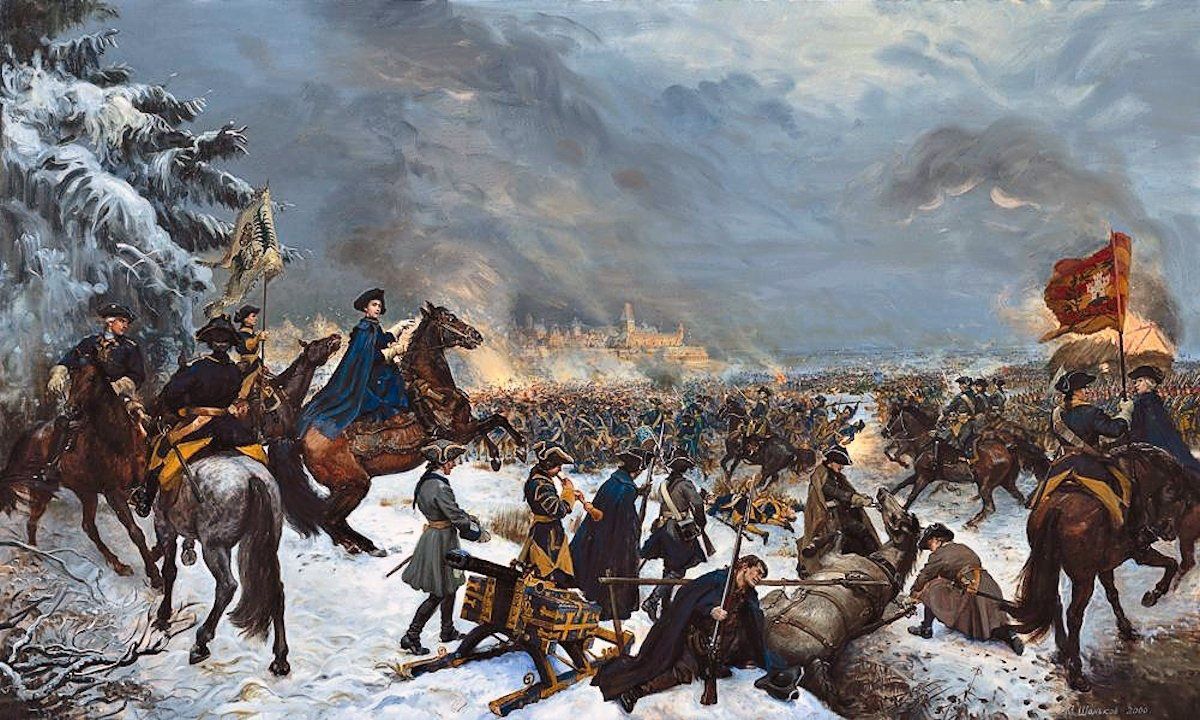 The lyricist Steven Parham describes his inspiration for this lyric:
'This is the first lyric I wrote in Belgrade, the capital of Serbia, former capital of Yugoslavia, and a city split for centuries between Ottomans and Habsburgs – an imperial Balkan borderland not unlike Finland in the selectiveness of how it (mis)remembers history and war. Conjuring images of the Angel of Carnage in the narrow streets of Belgrade's old town was always an easy endeavour for me: the walls there heave with the scars of NATO's bombing campaign in 1999, and its people struggle to walk the fuzzy line that lies between victimisation and perpetration.
The Balkans are a particularly rich canvas for a lyric painted in the colours of evil and grief, and from ex-Yugoslavia to Ukraine the human cost of slaughter lies very much within living memory. While I wrote this lyric, I held conversations with men and women my own age who were traumatised by searching for answers to the questions that found their way into this track's chorus lines. Their muteness about the horrors experienced in Kosovo or Bosnia, or in Donetsk and Crimea, cannot have been so very different from the inhumane deeds demanded from Carolus's peasant armies sent out to slaughter their neighbours' peasant armies. Drafted soldiers who hack their way through irrelevant enemies to find peace on the far side of maddened war cannot but give birth to a sickened soul; and this track focuses on the price paid by Finnish peasant soldiers in the Great Northern War – and by any of the former soldiers to whom I have ever spoken. The Angel of Carnage, it seems, cares little for human frailty and sensibilities.'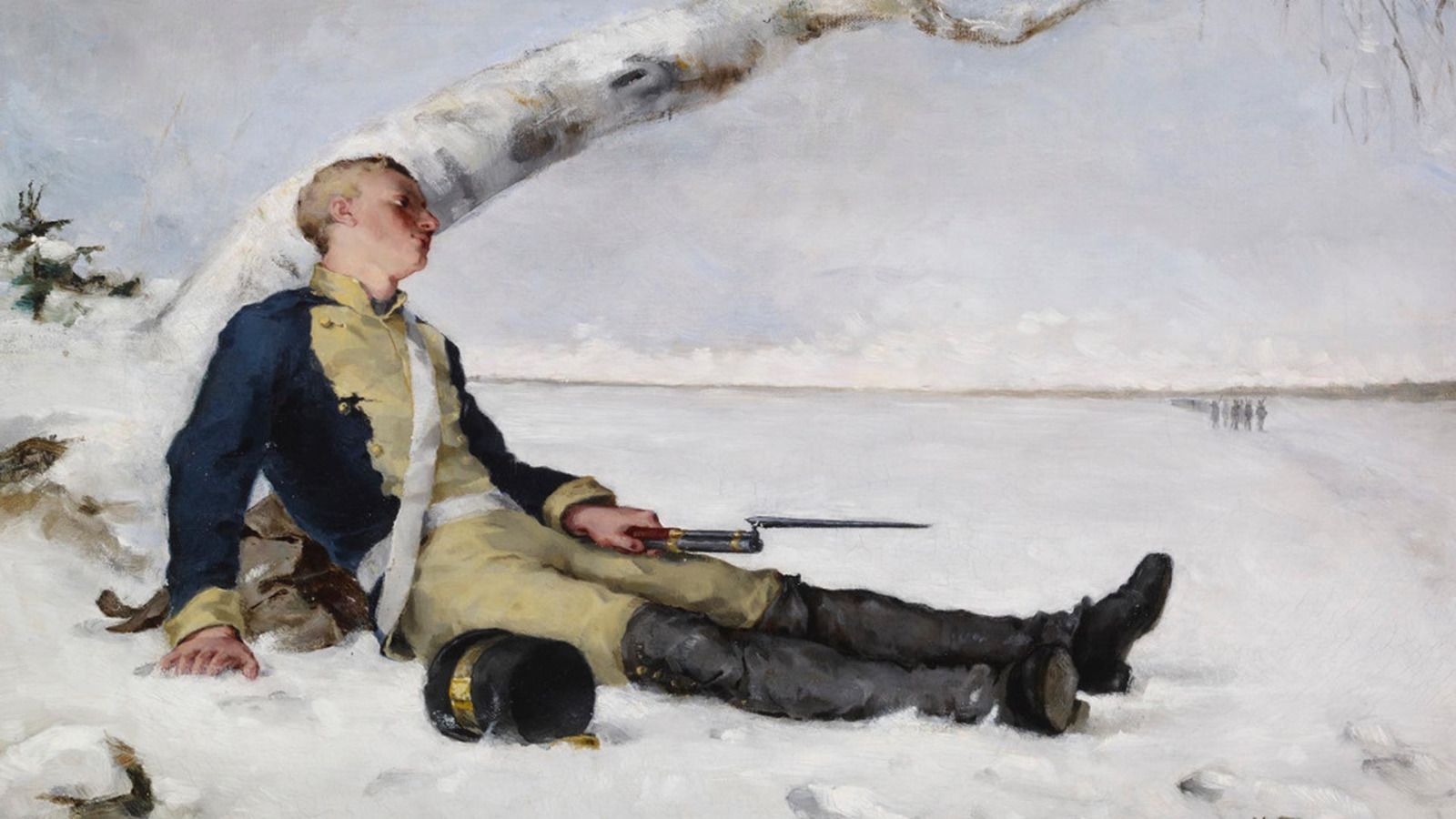 In the dark watches of the night, when a peasant-turned-soldier considers his implication in the ills of war, desertion from the army of conscripts may well seem the most sensible solution. And yet, there can be no escape from the claws of a murdering Angel once unleashed, as we shall soon see. After war, there can be no freedom from such memories – and this fact is enough to make us weep in grief.