Once all the men of fighting age have departed from a village, what happens when the Angel of Carnage appears at the gates of home?
We could not imagine a DMB album without a track about a witch. Somehow it felt like a quota we needed to meet, and the opportunity to bring this perspective to the savagery of the Great Northern War was irresistible. Hence, we asked Steven to develop a lyric involving a witch.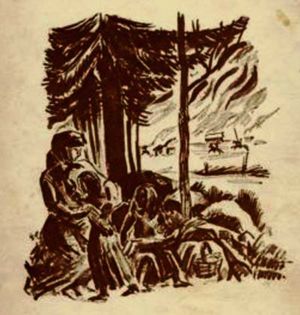 This is what he came up with:
'When writing the lyric, I imagined how our Matti's female kinfolk might deal with defending themselves, now that they have been robbed of their overtly belligerent men. Extreme metal is not commonly known for adopting the female gaze, and the everyday heroism of cunning-women has remained largely unsung. In Christian tradition, of course, it is women who are earth-bound and, essentially, the source of temptation and the fall of men. For this track I played with turning these tropes around, making them more black metal: appearing weak and defenceless to the invaders, they are a tempting target for rape and robbery; yet these women draw on strange powers to bring down such men.
Sitting in a heavy metal bar in the Balkans, where women cannot afford to be passive or submissive, it was easy to picture the magics of the earth employed to wipe out the slavering beasts that the illusion of easy victory makes of men. The witch's incantation brings forth virvatuli – best translated from Finnish as will o' the wisps – to confuse and mislead, to hide the home from the appetites of the Angel of Carnage by whipping swords from lakes, and letting lights flash between the branches to lead the enemy to his doom. Emasculated by the earth itself, the rampaging men shall not be given the opportunity to make whores of the women or corpses of the children – instead, all they will find now is a salted grave deep within the Finnish swamps and bogs.'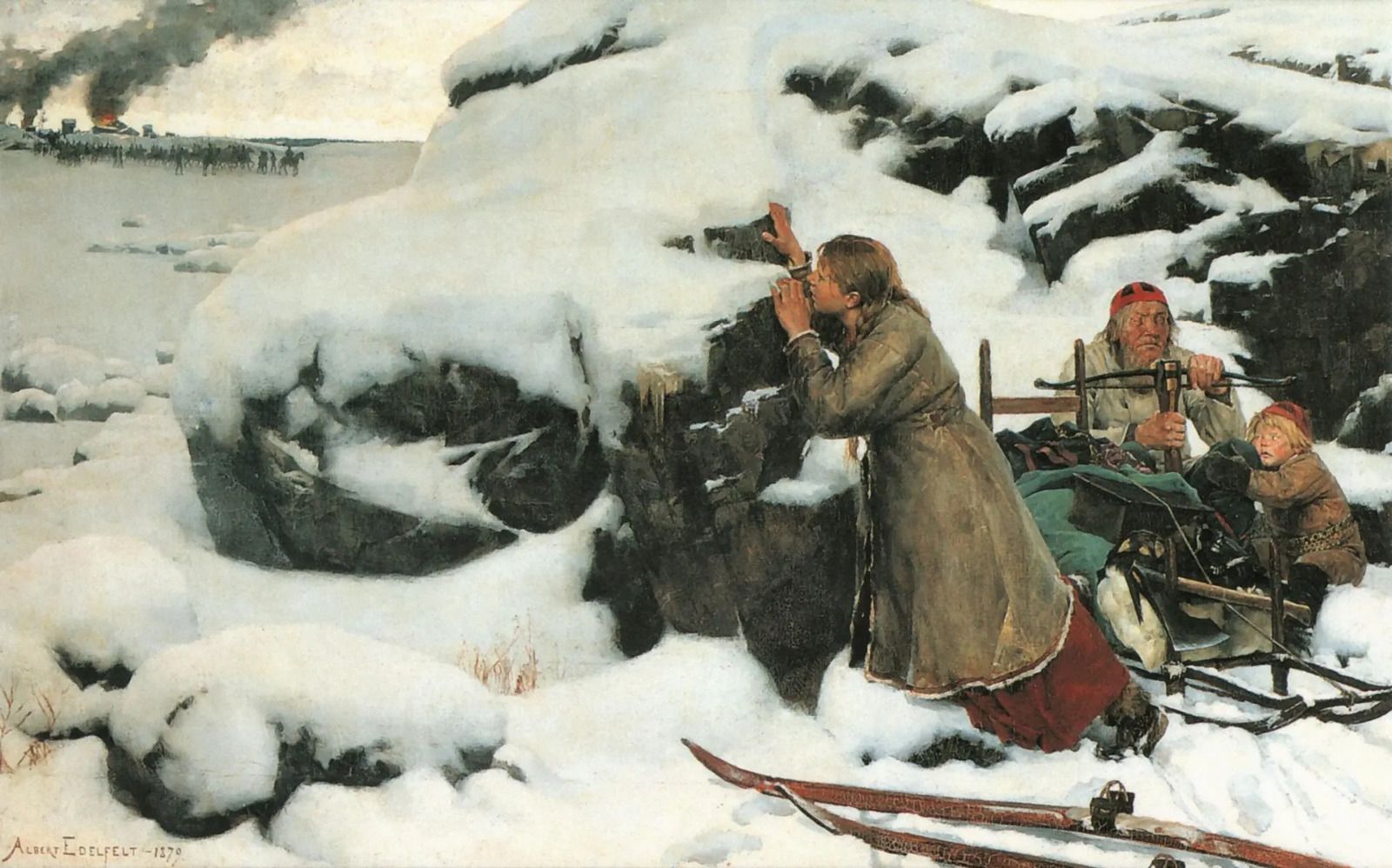 We return to Matti's hypothetical sister in the album's penultimate track, where we discover that the powerful defences summoned from the land do not suffice to save women and children from the horrors of war. The Angel of Carnage cannot condone the escape of any of its subjects: even diminished, warring men have the might to wreck the future.